PART-TIME LEARNING | Directing and Acting for Virtual Characters
NON SUBSIDIZED LEARNING - Online and onsite training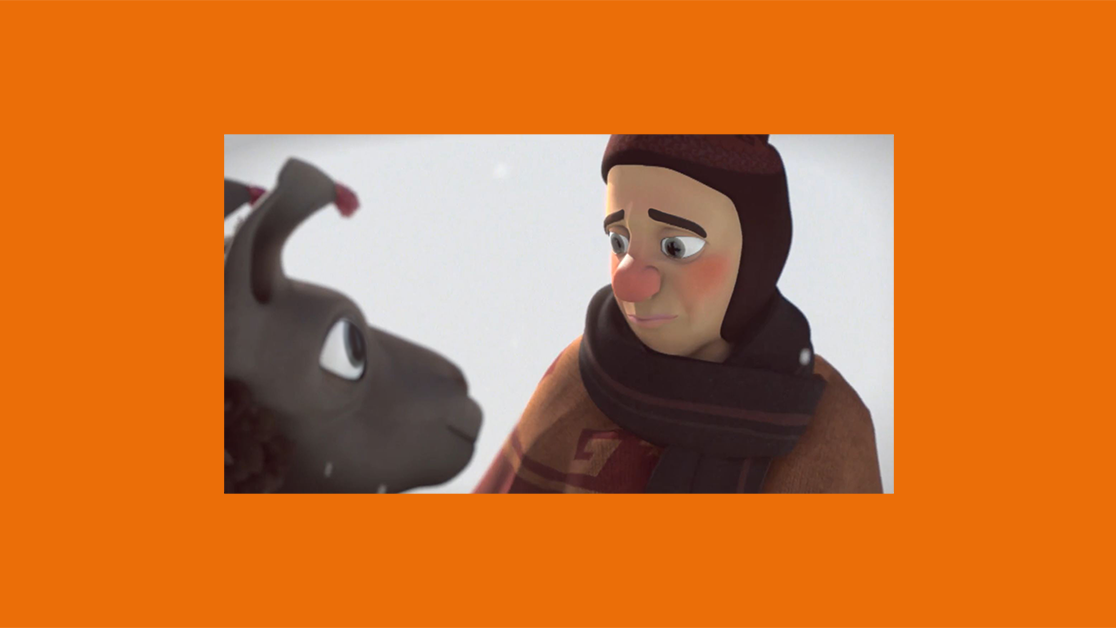 "This is sincerely the training that I have been waiting for, for years"
"Thank you very much for your generosity and expertise"
"The whole team absolutely loved the training"
"On our side, the feedback is super good and everyone can't wait to see what's next. They told me it was super relevant, clear and concrete"
"Loved this training and highly recommend making this a returning training for new animators"
Ubisoft - Quebec, April 2022 – 15 Animators from Junior to Supervisor-level
Training Goals
How to inject life into a virtual character using nonverbal language knowledge and directing.
This training will cover the knowledge related to basic emotions, hybrid emotions and other states of mind, nonverbal codes and body language, including a segment dedicated to the eye language. The theory will be supported by numerous real-life, film and animated movies examples. Rudiments of actor play will be taught through movie play analysis and will be put into practice during an optional acting seminar with a professional comedian.
Target Audience
Animators from Junior to Supervisor Level
Prerequisites
Proficiency in character animation in the Animation Movie, VFX or Gaming Industry
Cost
| | |
| --- | --- |
| | |
| REGULAR RATE | $405 + taxes |
| | |
| Duration | Language |
| --- | --- |
| | |
Schedule
Specific schedule to be tailored to your needs
* The NAD-UQAC School has been approved by the provincial and federal governments, as well as Québec Emploi, and is on the list of Designated Learning Institutions (DLIs). Therefore, all our training programs are eligible for Bill 90 or Canada Training Credit, whether you are a company or an individual.
Where
NAD-UQAC School, Îlot Balmoral, 1501 de Bleury, 7th Floor, Montreal, Quebec H3A 0H3
The training is offered online or onsite (Optional acting seminar with a professional comedian to be held onsite for the last class)
Although the instructor might teach remotely, the participants can take the classes onsite at the School (headphones with a microphone will be required) or remotely from home via a a web link.
Type of Training
Theoretical and practical
Certificate of Completion
Participants must attend a minimum of 80% of classes to be eligible for a Certificate of Completion
About the Instructor
Gino Vincelli graduated from UQAC where he obtained a Master's Degree in Arts and Letters (2013). He also holds a diploma from the Cinema and Television program of the NAD Center (1996) and a Bachelor's Degree in Computer Science from UQAM (1986).
He teaches the courses Acting and directing of virtual actors, Conception of an animated film, Production of an animated film, Pre-production and production of the animation synthesis project. The art of breathing life into a virtual character and the effects of empathy are his subjects of expertise and passion.
Previously, Gino Vincelli worked on various 3D television series such as: Hanna-Barbera's The Real Adventures of Jonny Quest at Groupe Image Buzz in Montreal and a 3D series for children in the Netherlands.
He also worked for 7 years in the Education and Training Department at Softimage.
Course Contents
Class 1 : Emotions I
Class 2 : Emotions II
Class 3 : Non Verbal Language I
Class 4 : Non Verbal Language II
Class 5 : Eye Language
Class 6 : Actor play and movie play analysis
Class 7 : Optional Acting seminar with a professional comedian
Informations