PART-TIME LEARNING | Cinematography and Lighting
NON SUBSIDIZED - REGISTRATION CLOSED Blended Learning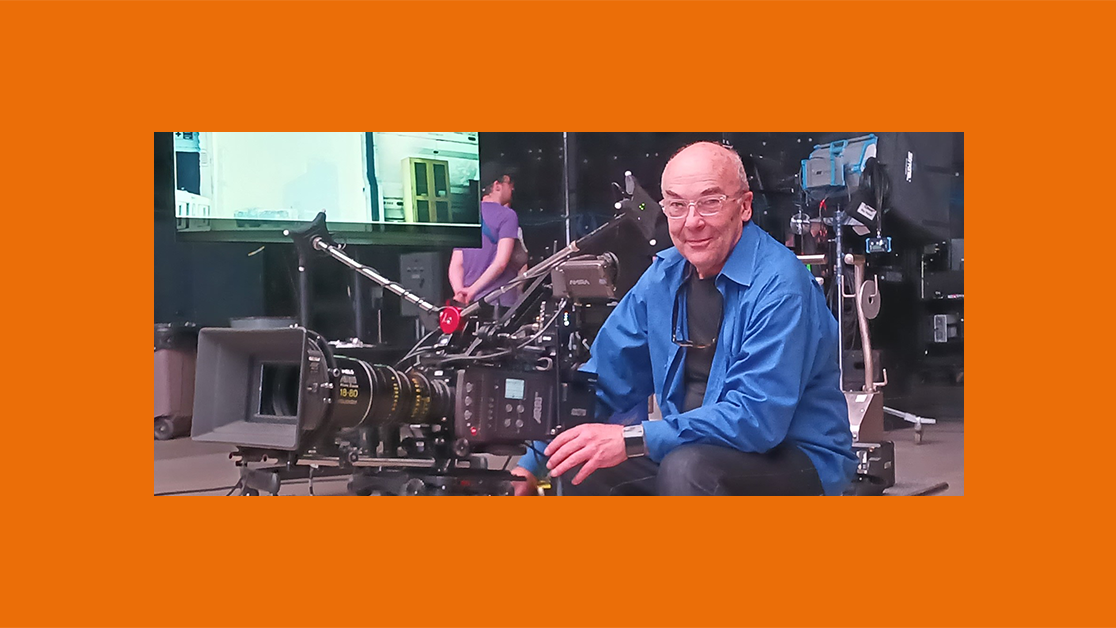 Course Outline
Training Goals
Exploring the Director of Photography's role within film or TV productions. Mastering production's technical and artistic requirements. Understanding light's theoretical aspects and its influence in a scene. Being able to create an ambiance that permeates the image with the desired atmosphere, or modifying an existing environment. Making the connection between the various manifestations of light in compositing and computer-generated imaging. Diving into production with on-set exercises and directing with creative, efficient thinking as a Chief Camera Operator, a DP cameraman or an Electronic Journalist (EJ).
As a team, developing management, communication and leadership skills. Sharing a vision, a specific visual signature that highlights creativity and spirit of initiative.
Target Audience
Anyone who would like to become a Cameraman, Gaffer, Director of Photography or Electronic Journalist
Prerequisites
Photography skills would be an asset
Cost
| | |
| --- | --- |
| | |
| REGULAR RATE | $400 + taxes |
| | |
| Duration | Language |
| --- | --- |
| | |
Schedule
October 30, 9AM to 12NOON - Session 1 | Studio: Introduction: The profession of cinematographer, cameraman, cam assistant, presentation AQTIS-IATSE, ASC
October 31, 9AM to 12NOON - Session 2 | Zoom: Natural light, lighting, the storytelling language of cinema, vision, the eye and retinal persistence
November 1, 9AM to 12NOON - Session 3 | Zoom: theory of light, artificial light techniques on film and television set, the role of the team, communication with the director
November 6, 9AM to 12NOON - Session 4 | Zoom: Equipment, preparation- multi-axis stabilization, camera cranes, dollys, multi supports, camera heads, drones, helicopters.
November 7, 9AM to 12NOON - Session 5 | Studio: Workshop lighting work for film and television, Table Top, product photography lighting
November 9, 9AM to 12NOON - Session 6 | On Location: Workshops and real studio lighting work for film and television, interviews, documentary
November 13, 9AM to 12NOON - Session 7 | Zoom: Chroma-Key, digital imaging, filming for film special effects, VFX techniques
November 14, 9AM to 12NOON - Session 8 | Zoom: Color theory, composition, framing, points of view, perspectives, intensions, parallaxes, movements
November 15, 9AM to 12NOON - Session 9 | Zoom: Lighting in a Virtual Studio, environment concepts with Unreal, presentation of MELS studios
November 16, 9AM to 12NOON - Session 10 | Studio: AI in movies, pre-production, filming equipment rental, insurances, Travel, ATA airport customs
* The NAD-UQAC School has been approved by the provincial and federal governments, as well as Québec Emploi, and is on the list of Designated Learning Institutions (DLIs). Therefore, all our training programs are eligible for Bill 90 or Canada Training Credit, whether you are a company or an individual.
Where
NAD-UQAC School, Îlot Balmoral, 1501 de Bleury, 7th Floor, Montreal, Quebec H3A 0H3
The training is offered in blended learning (hands-on training at the Lighting Studio and online Lectures)
Although the instructor will give the lectures remotely, the participants can take the classes onsite at the School (headphones with a microphone will be required) or remotely from home via a a web link.
Type of Training
Theoretical and practical
Certificate of Completion
Participants must attend a minimum of 80% of classes to be eligible for a Certificate of Completion
About the Instructor
Patrice Puiberneau
Patrice Puiberneau has been a director of photography and lighting technician for over 30 years. A graduate of the NAD-UQAC School with a specialization in Digital Image Composition, he has been teaching there since 2018. Patrice received the Excellence Award from the Canadian Council for the Advancement in Education (CCAE) in 2002 in partnership with the University of Quebec. From a young age, he was fascinated by photography, light, and spaces. Driven by a passion for technology, he developed an interest in digital imagery in the early 1990s using software like Alias and 3ds Max. As a director of photography at Radio-Canada, he captured visuals for various productions, including the documentary series Découvertes (Discoveries). As a journalist-cameraman, he covered news for NBC, CBC, CTV, Bell Media, and Reuters (among others). The Japanese company Nikon invited him to the Olympics as an expert for international photographers and offered him a teaching position at their photography school. He also conducted specialized courses for the Canadian Police College of the RCMP in Ottawa. Drawn to the world of cinema, he underwent advanced lighting training at Panavision under the guidance of Harris Mathias, BCS, New York. Subsequently, he worked on numerous sets, including those of Sergio Leone, Inn McLaren, John Duigan, and he handled electronic visuals for the feature film Lignes de fuite in 2022.
Course Contents
- Enter in the role of the cameraman, DOP, camera assistant or cameraman J.E- E.N.G
- Understand film and television organizations and unions IATS-AQTIS, BCTQ, ASC
- Work with light crew or on film sets in team or alone, the protocols, security, and transport
- Become familiar with the technical tools of the film and television industry
- Examine the various theoretical aspects of light and shadows, diffusion, inverse square law
- Quartz lighting, neon, LED, HMI, Kelvin color and electrical need introduction
- Understand the narrative language, emotional light in cinema
- Virtual tour of television and cinema sets, more than 3000 shooting photos
- Discover the ARRI Alexa cameras and its lenses, GoPro, Sony F, Sony EX, Blackmagic
- Tame video and lighting equipment as well as their many accessories
- Safety protocol on the plateau, evacuation plan, fire extinguishers, protections, scaffolds
- Study focal lengths, perspective, depth of field, resolution, depth of focus
- Filters, Matte box, contrast control, split diopters, degraded, neutral, polarization
- Observe frame stabilization tools, dollies, crane cameras, tripods, Trinity
- Know the various framing strategies and movements to define the subject
- Create a lighting plan, a storyboard, a shot list, a Call Sheet, a list of equipment
- Understand CGI and image composition shooting for EFX
- Lighting for the studio chroma key, environments, and lighting considerations
- Travel preparation: ATA Carnet, insurance, and work outside Canada
Assignments
Storyboard, lighting plan, shooting strategies, technical list. As the training progresses, the ultimate purpose of the assignments is to produce a 3-minute document preceded by a presentation interview.
Informations