PART-TIME LEARNING | 3D SCANNING - Workflow for Virtual Production
NON SUBSIDIZED - REGISTRATION OPEN | Blended Learning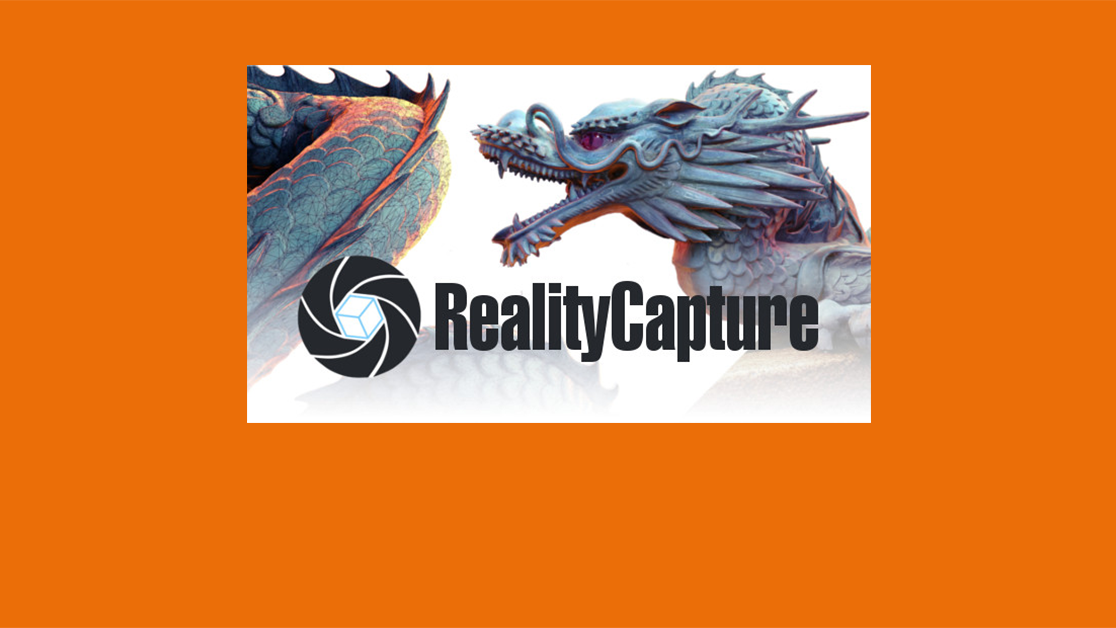 General Description
Photogrammetry aka 3D scanning, a powerful technology that allows us to capture and mimic reality, by capturing a range of pictures of a surface/object and using this data to create a 3D representation of real life subjects. This technology is used in many fields to procedure accurate photorealistic results faster than before.
Training Goals

Upon completion of the training, the participant will be able to:
- Understand the concepts of scanning using photographs
- Understand the interface of Reality Capture and Agisoft Metashape
- Learn how and when to properly capture something
- Learn the limitations of scanning and how to properly use a camera to capture an object in different lighting scenarios.
- Know the basic tools at our disposal to automate the process
- Generate high resolution maps for our mesh
- clean up the mesh and closing holes
- Texture projection and reprojection in RC and Metashape
- Optimisation of your mesh and textures for direct use in the Engine or DCC app of choice.
Target Audience
This course is designed for professionals who want to incorporate 3D scanning technologies and workflows into their production pipeline to produce high quality and high fidelity assets based on real life objects and surfaces
Prerequisites
- Mastery of UV unfolding
- Mastery of 3D modeling
- Knowledge of the 3D asset production pipeline
- Knowledge of 3D sculpting
- Knowledge of PBR is a plus
- Knowledge of DSLR cameras and basics of photography a plus
- Knowledge of 3D texturing a plus
Cost
| | |
| --- | --- |
| | |
| | REGULAR RATE $462 + taxes |
| | |
| Duration | Language |
| --- | --- |
| | |
Schedule
Monday January 15, 6PM to 9PM in class
Wednesday January 17, 6PM to 9PM in class
Thursday January 18, 6PM to 9PM in class
Saturday January 20, 9AM to 12NOON in class
Monday January 22, 6PM to 9PM online
Wednesday January 24, 6PM to 9PM online
Monday January 29, 6PM to 9PM online
Wednesday January 31, 6PM to 9PM online
* The NAD-UQAC School has been approved by the provincial and federal governments, as well as Québec Emploi, and is on the list of Designated Learning Institutions (DLIs). Therefore, all our training programs are eligible for Bill 90 or Canada Training Credit, whether you are a company or an individual.
Where
NAD-UQAC School, Îlot Balmoral, 1501 de Bleury, 7th Floor, Montreal, Québec H3A 0H3
The training is offered in blended learning
Whether the instructor teaches onsite or remotely, the participants can take the classes onsite at the School (headphones with a microphone will be required) or remotely via a web link with access to a virtual workstation.
Type of Training
Theoretical and practical
Certificate of Completion
Participants must attend a minimum of 80% of classes to be eligible for a Certificate of Completion
About the instructor
Moufid Dechicha
Moufid is a graduate of the Bachelor's degree in 3D Animation and Digital Design, with a concentration in video games, from the NAD-UQAC School in 2020. During his studies, he developed skills in various aspects of 3D: modeling, blueprint scripting, shading, photogrammetry, and more.
Moufid currently holds the positions of Unreal Engine Generalist and Scanning Artist in the Virtual Production Department at Pixomondo Toronto.
He is also a professional instructor at the NAD-UQAC School since 2021. He has recently taken on the role of part-time professor to teach Unreal Engine at two prestigious universities: Seneca and Humber College in Toronto.
Course Contents
Photogrammetry is an amazing way to create photo-reel assets and textures using photo & video capture but also using other technologies such as LIDAR and drone imagery to generate more than just 3D assets.
- Introduction to the various Concepts and Techniques
- Best practices for capture and data storage
- Photo/Video Alignment in Reality Capture and Agisoft Metashape
- Mask creation and point Cloud generation
- Generating geometry based on the cloud
- Mesh clean-up and retopology using Blender/Maya and Zbrush
- UV creation and optimisation
- Baking different maps for PBR workflow
- Textures hole filling and correction
- Finishing steps
- Export dedicated to the engine
Informations