BESPOKE LEARNING | Cinematography and Lighting
BESPOKE LEARNING - Blended Learning - hands-on training at the Lighting Studio and online Lectures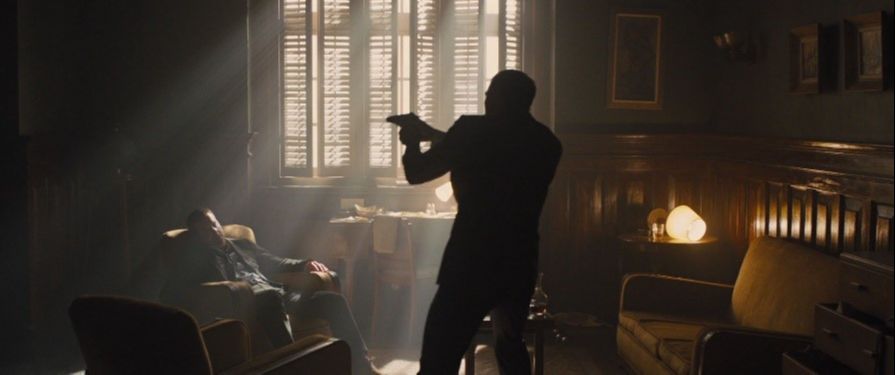 Course Outline
Training Goals
Exploring the Director of Photography's role within film or TV productions. Mastering production's technical and artistic requirements. Understanding light's theoretical aspects and its influence in a scene. Being able to create an ambiance that permeates the image with the desired atmosphere, or modifying an existing environment. Making the connection between the various manifestations of light in compositing and computer-generated imaging. Diving into production with on-set exercises and directing with creative, efficient thinking as a Chief Camera Operator, a DP cameraman or an Electronic Journalist (EJ).
As a team, developing management, communication and leadership skills. Sharing a vision, a specific visual signature that highlights creativity and spirit of initiative.
Target Audience
Anyone who would like to become a Cameraman, Gaffer, Director of Photography or Electronic Journalist
Prerequisites
Photography skills would be an asset
Cost
To be defined based on your needs
| Duration | Language |
| --- | --- |
| | |
Schedule
9 AM to 12 PM on business days | Specific schedule to be tailored to your needs
* The NAD-UQAC School has been approved by the provincial and federal governments, as well as Québec Emploi, and is on the list of Designated Learning Institutions (DLIs). Therefore, all our training programs are eligible for Bill 90 or Canada Training Credit, whether you are a company or an individual.
Where
NAD-UQAC School, Îlot Balmoral, 1501 de Bleury, 7th Floor, Montreal, Quebec H3A 0H3
The training is offered in blended learning (hands-on training at the Lighting Studio and online Lectures)
Although the instructor will give the lectures remotely, the participants can take the classes onsite at the School (headphones with a microphone will be required) or remotely from home via a a web link.
Type of Training
Theoretical and practical
Certificate of Completion
Participants must attend a minimum of 80% of classes to be eligible for a Certificate of Completion
About the Instructor
Patrice Puiberneau est directeur photo et éclairagiste depuis plus de 30 ans.
Il est diplômé de l'École NAD-UQAC, spécialité Composition d'images numériques et il y enseigne depuis 2018.
Né à Paris, très jeune il est fasciné par la photographie, la lumière et les espaces. Giacometti, Matisse, Miró influencent son style. Attiré par la technologie, il développe une passion pour l'imagerie numérique dès le début des années 1990 avec les logiciels Alias et 3ds Max.
Au cours de sa carrière de photographe professionnel, de nombreux mandats lui sont confiés en studio, couvertures de livres, magazines, photos de mode, affiches, images culinaires et corporatives. Autant de défis où se mélangent créativité, technique et art.
En 1975, la compagnie japonaise Nikon l'invite aux Jeux Olympiques en tant qu'expert pour les photographes internationaux et lui offre le poste de formateur à son école de photographie. Il sera également chargé des cours spécialisés pour le Collège canadien de police de la GRC à Ottawa.
Cameraman pendant quelques années à la Société Radio-Canada, il y sera ensuite directeur photo pendant dix ans sur différentes productions, dont la série documentaire Découvertes. À titre de journaliste-cameraman FPJQ, il a couvert l'actualité pendant de nombreuses années (NBC, CBC, CTV, Bell Media, Reuters).
Patrice développe de nombreux concepts visuels et des techniques innovantes. Parmi ses clients : des musées, Radio-Canada secteur Jeunesse, CBC, Bell, Hydro-Québec et des universités. Il conçoit aussi un jeu pour le Ministère de la Science et de la Technologie à Ottawa (Techno Quiz).
Attiré par le cinéma, il suit une formation de perfectionnement en éclairage chez Panavision sous la direction de Harris Mathias, BCS, New York. Par la suite, il travaille sur de nombreux plateaux dont ceux de Sergio Leone, Inn McLaren, John Duigan, et il réalise les habillages électroniques pour le long-métrage Lignes de fuite en 2022.
Patrice est récipiendaire du prix d'Excellence du Conseil Canadien de l'avancement en éducation avec l'Université du Québec (CCAE) en 2002.
Course Contents
- Becoming familiar with the technical tools of the Film and TV industry
- Studying the various theoretical aspects of light and color (measurement, perception, diffusion, angles, distances, points of view, color space)
- Becoming acquainted with video cameras and their numerous accessories
- Discovering the ARRI Alexa camera and its lenses
- Studying focal lengths, perspective and depth of field
- Tour of the Camera Department at Loucam
- Research and inspiration, the tools. Recreating the ambiance of a picture
- Knowing about the various framing and movement strategies that define a subject
- Creating a lighting plan, a storyboard, a Call Sheet, a virtual link
- Understanding Computer Generated Imaging, Compositing, Chroma-Key and Artificial Intelligence tools
- Safely practicing at the studio and outside with cameras, tripods, diode lightings, dolly and light tracks
- Virtual tour of a film set with large crews, communications, hierarchy and functioning
- Photo Direction, Chroma-Key, in-studio and outdoors shooting exercises
- Interviews and reports for TV (exercises)
- Simulations for drama and fiction with extras
- Travelling prep: ATA Carnet, insurance and working outside of Canada
- Information on permits, rentals and available support with the Bureau du Cinéma et de la Télévision de Montréal
Assignments
Storyboard, lighting plan, shooting strategies, technical list. As the training progresses, the ultimate purpose of the assignments is to produce a 3-minute document preceded by a presentation interview.
Informations